1:18 p.m. | Updated See below for several comments that take issue with the position argued here, including from Sally Rubenstone of College Confidential and Stacey Cunitz of the Crefeld School in Philadelphia.
In a post this month — under the headline "Does 'President,  Lady Gaga Fan Club' Belong on a College Application?" — my colleague Rebecca R. Ruiz asked the question, "Are there certain hobbies, passions or accomplishments you've excluded from your college application, feeling they're not worthy or relevant?" Picking up on a thread from the Web site College Confidential, the post explored the notion of "hidden extracurriculars" — one person cycled 1,000 miles, another read every Agatha Christie novel — and how to alert a college admissions office to such activities, if at all.
On Friday night, The Choice received a provocative response from Jon Reider. He is a former admissions officer at Stanford, longtime counselor at a private high school in San Francisco and a co-author of "Admission Matters: What Students and Parents Need to Know About Getting Into College." His counsel, boiled down to one word, is "restraint."
"I can understand the desire to have a little fun with the application, and some colleges actually invite some playfulness on their application supplements, such as Tufts and the University of Chicago," wrote Mr. Reider, an advisor for an online college counseling service, iAdmissions.com. "But they do it in a serious context, and they are mainly interested in how the student's mind works when they let themselves use their imagination rather than in their being odd or quirky for its sake."
At this point, I'm going to get out of my own way and let Mr. Reider have the floor. After you've read what he's written, you can use the comment box below to keep this conversation going. Here is the remainder of Mr. Reider's advice:
Yes, it is a challenge to try to stand out among the thousands of applicants with similar grades, scores and activities, and the random admission officer may crack a smile at the Lady Gaga fan club, or the Agatha Christie fascination. We all have our private odd interests, after all.

But then cool reason will intercede. The admission officer will look forward to the next morning in committee and how he will make a case for the Lady Gaga kid when each of his colleagues has a stack of solid files in front of them too. Self-protection will come into play, and Lady Gaga will go into the 'might have been if we only had more room' pile. Close, but no cigar.

This is how it works.

But there is a larger problem in this conversation that most of the contributors have not mentioned: the idea of gaming the system.

Again, this is common and comes in many forms, some borderline honest, and some clearly outrageous. This is the sad side of the college admissions scene today: the frenzy, the hunt for your own private hook, the gimmick, the need ultimately to win some prize called College X.

What is the price to a student's self-respect (not the same as their self-esteem, which will be rewarded by admission) if they play the game this way?

Sure, they may never notice what they have done, but they have trivialized themselves. What kind of an introduction to the adventure of higher education is this? I respect students who keep the process in perspective and don't lower themselves to this level.

I don't honestly think it helps them to get cute, and I think it hurts them in another, more subtle way. It's like fighting an election by defaming your opponent. It might work, but is it worth it? And is it good for the general welfare?
What do you think? Please let us know below.
To read an archive of advice in our occasional "Tip Sheet" posts, click here.
During the summer of 2016, extraordinary students representing 115 different countries and all 50 U.S states gathered at the beautiful campus of Yale University to take part in an opportunity of a lifetime: Yale' Young Global Scholars Program (YYGS). Founded in 2001 as a small pre-collegiate summer program, the Yale Young Global Scholars program serves a mission of bringing together and educating students with the motivation, talent and ideas to be impactful leaders, even before they begin university studies. As of 2016, the program has expanded to meet an overwhelming interest in STEM subjects and entrepreneurship, and it offers six unique sessions in subjects ranging from international affairs to biomedical science. The application process for entry to the program is thorough and competitive, requiring letters of recommendation, official transcripts and various essays; however, students should not feel deterred by the elaborate application process. Once admitted, every aspect of this incredible program is indubitably worth it.
1. The Campus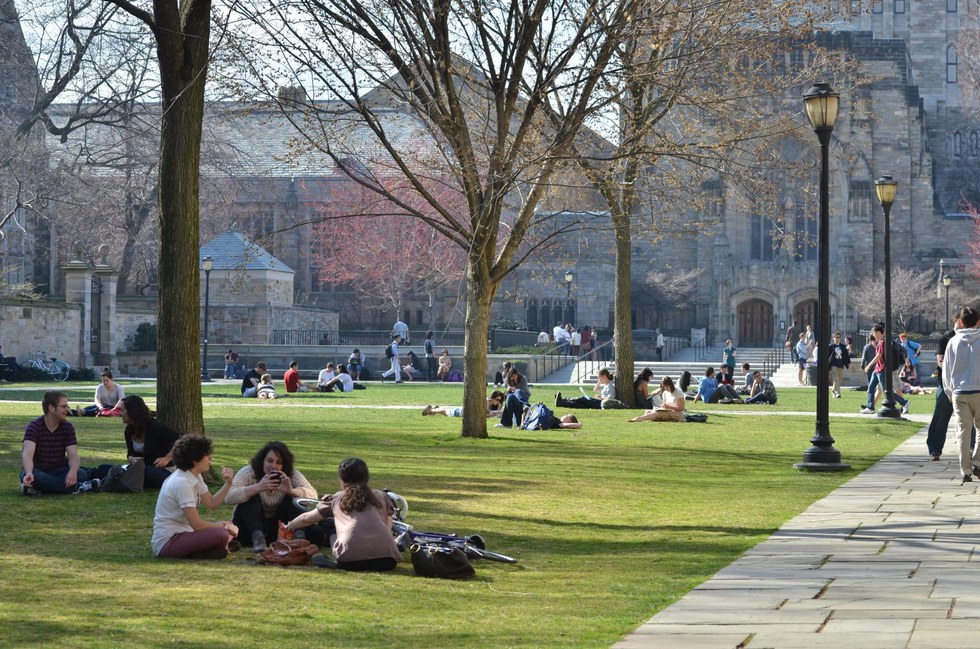 Beautiful architecture combines with a rich history to produce the beautiful, Hogwarts-esque campus of America's third-oldest university. Yale University is famous for its iconic Gothic and Colonial Revival buildings and landscapes spaces, and in 2010 it was officially named by Forbes as one of the world's "most beautiful campuses." As a Young Global Scholar, you can attend a discussion in Battell Chapel, a historic civil war memorial, one moment and stroll past the 216-feet tall Harkness Tower to attend a seminar in the stunning Sterling Memorial Library the next. During free time, you can take advantage of Yale's incredible facilities by exercising in the Payne Whitney Gymnasium, the second - largest gym in the world, or visiting the Yale University Art Gallery, housing masterpieces by Monet and Picasso.


2. The Lectures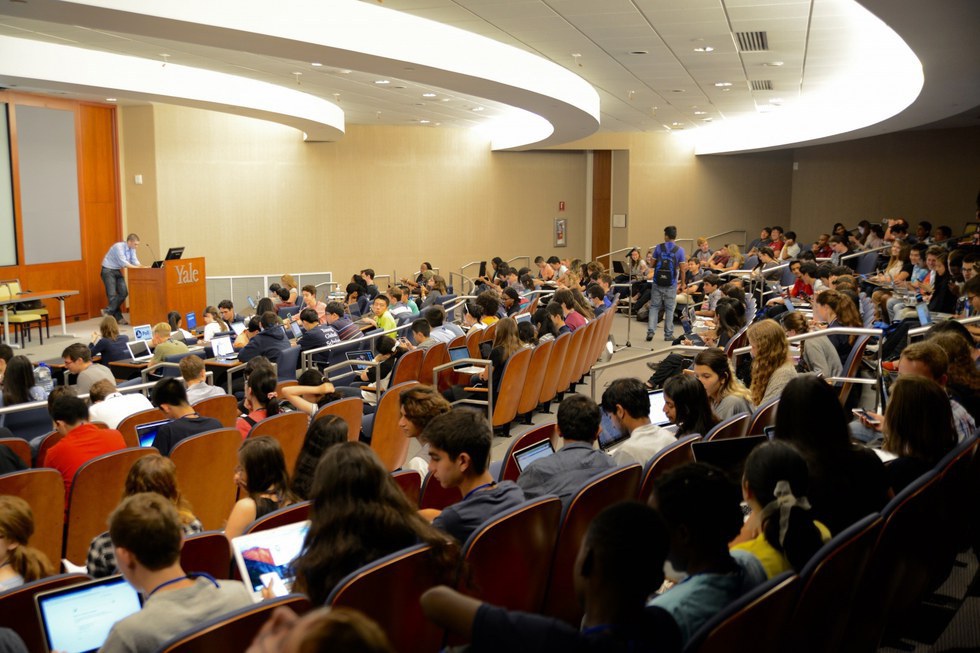 Most mornings during the course of the two-week program, passer-bys will often see large groups of students in matching name-tags piling into one of Yale's architecturally-renowned lecture halls. Lectures, which are one hour of explanation by Yale professors and/or leaders in their respective fields followed by a 30-minute question and answer session with the lecturer, are one of the most valuable aspects of the global scholar program. The lectures not only aim to educate students on topics pertaining to their session and subject of choice, but also to expand their horizons to applications of that subject in other fields. The Biological and Biomedical Sciences (BBS) session, for example, included a lecture about using music as technology for nurses to better recognize the functions of the human body. One of the most incredible parts of the lectures was that students were encouraged not to take notes, but rather to simply listen and take-in the information; this created a stress-free, enriching environment that was ideal for learning.
3. The Seminars

While the enriching lectures that YYGS offers are the same for all participants of a session, seminars are entirely up to individual choice. Within each session, whether it be Politics, Law and Engineering or International Affairs and Security, there are thousands of topics to discover, and YYGS recognizes the diversity of the 200 participants' interests. About a month before the start of the sessions, students are provided the opportunity to choose from an extensive array of seminars and activities, allowing them to tailor their experience to their own unique interests. Students attend about ten seminars throughout the course of the program, and each seminar hosts around 15-20 students taught by Yale undergraduate and graduate students. Seminars are hands-on and interesting, allowing students to completely immerse themselves in a subject of interest, surrounded by people who are as passionate to learn as they are.
4. The Residential Life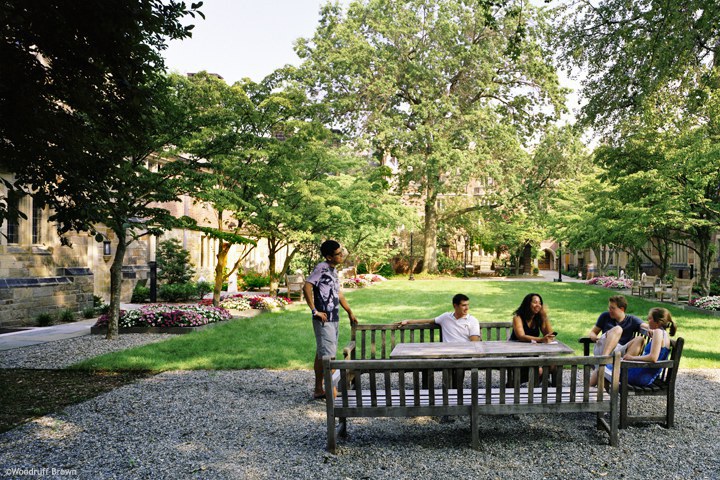 Yale Young Global Scholars live in one of Yale's 12 residential colleges alongside the other 200 students attending the same session. Students live in a suite with around six or seven people, with whom they share a common room and a large part of the program experience. YYGS is a global program, as the name suggests, and many of the people living in a suite together are often from different countries; living with people your own age from around the world, hearing their languages and learning about their cultures is truly an experience that is hard to come by anywhere else. On a typical day at YYGS, students can be seen relaxing together on the hammocks or playing frisbee in the courtyard, playing the pianos in the common room, eating meals together in the residential college's dining hall and letting their competitive sides shine in the game-room.
5. The Food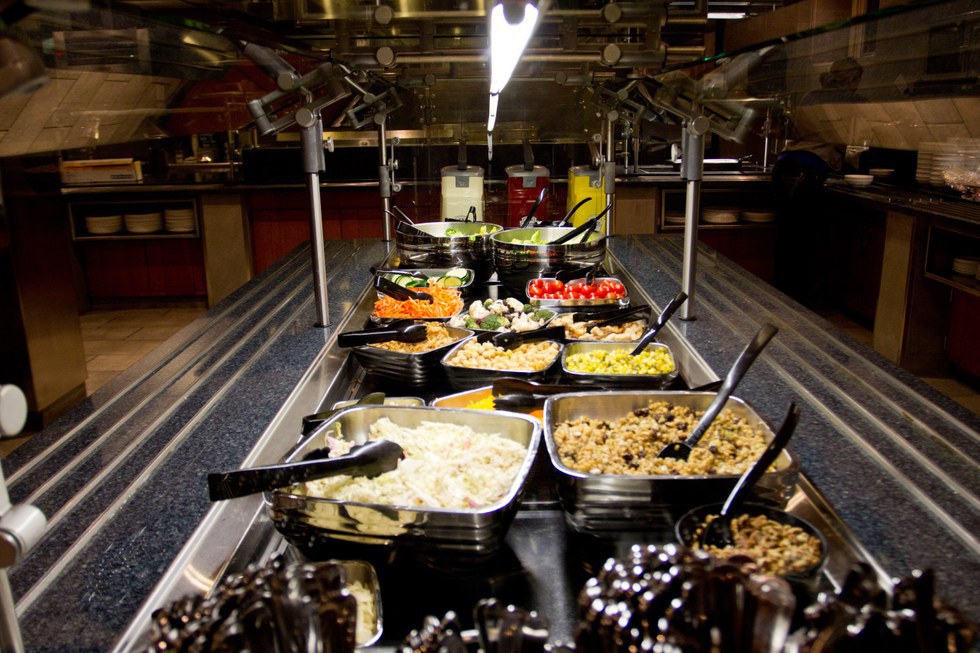 It was once famously said that there are two types of people in this world: those who eat to live, and those who live to eat. For anyone in the latter group, spending two weeks living on the Yale campus is certainly a great place to be. Throughout the program, students are fed delicious meals in the dining hall of their residential college, and they also have the rest of the restaurants and shops on campus at their fingertips. Sushi, frozen yogurt, burgers, cookies at midnight (shout-out to Insomnia Cookies!)...you name it, Yale has it.
6. The Capstone Project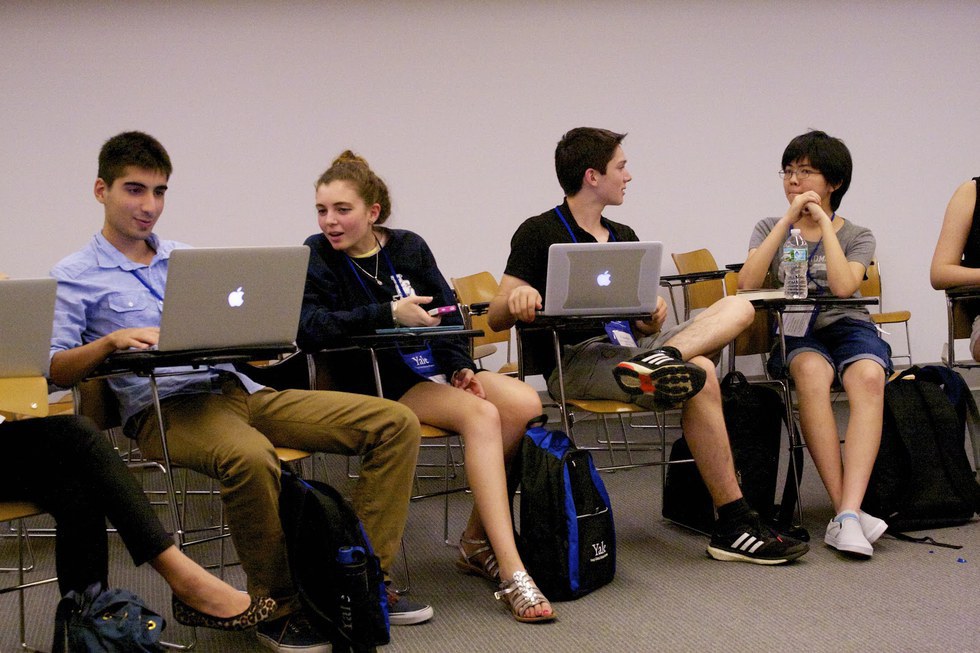 The Yale Young Global Scholar Program is as much of a hands-on experience as it is a learning experience, and this is evident in the Capstone Project that students work on throughout the course of the program. Students are placed in subject groups based on their indicated subject preference, and from there they work with a small group of five or six people to create unique solutions to global problems. Solutions developed by students in the Biological and Biomedical Sciences, for example, ranged from mental health research to the development of higher-efficiency vaccines. At the conclusion of the program, Capstone groups formally present their solutions to their peers in the session. Some capstone groups have even continued to work together beyond YYGS to make their capstone-inspired solutions a reality.
7. Family Time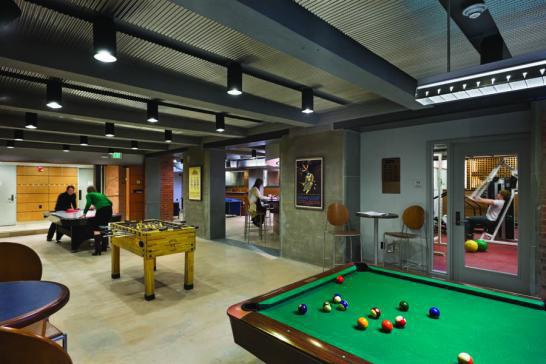 It can be extremely intimidating walking into a two-week program with no familiar faces, but fortunately Yale takes care of that right from day one. On the first day, students are matched along with a group of around eight other participants to a YYGS instructor, who takes on the role of your family leader. Yale designates time for families to spend time together, encouraging families to walk around campus, grab a bite to eat, play games (the game-room is especially lively during Family Time) and establish a sense of community.
8. Discussion Groups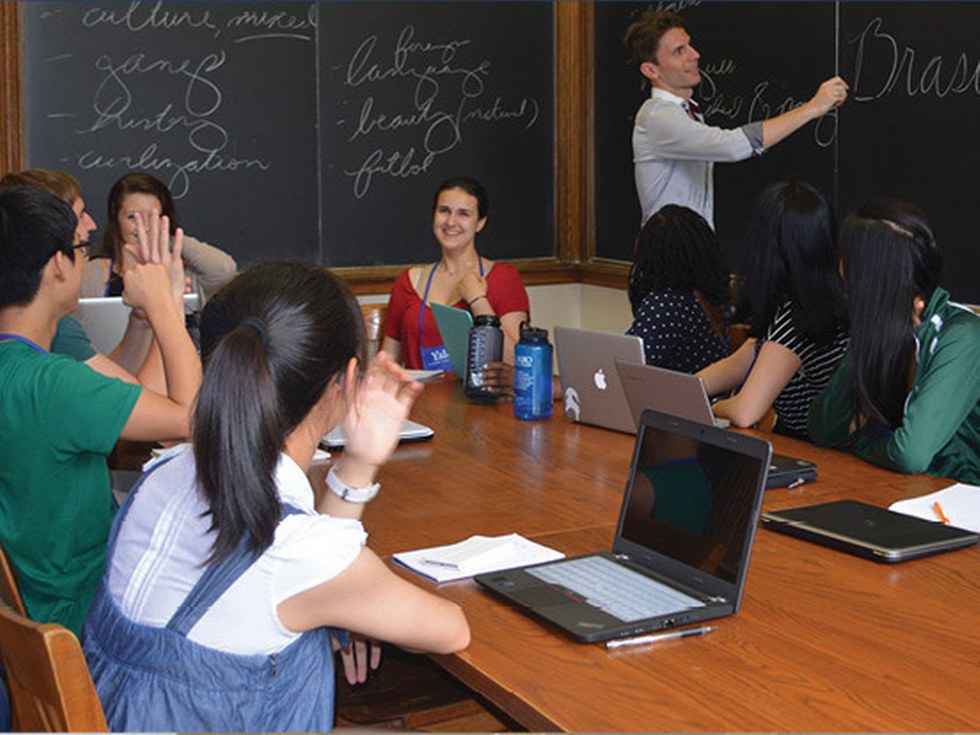 One of the greatest learning opportunities at YYGS is talking to your peers, learning about where they are from and understanding their perspectives. Yale puts this idea into effect by providing students with the perfect forum to unite people with different backgrounds and experiences and stimulate healthy conversation: discussion groups. Following each lecture, students meet for an hour to ask questions and discuss topics pertaining to the lecture. The groups provide a positive environment for students to share their opinions and know that they will be respected and heard. Often times when discussing a topic, students will share perspectives that they have learned within their endeavors and their communities; "In my country people normally..." and "One time I..." are common expressions spoken during these discussions.
9. The Talent Show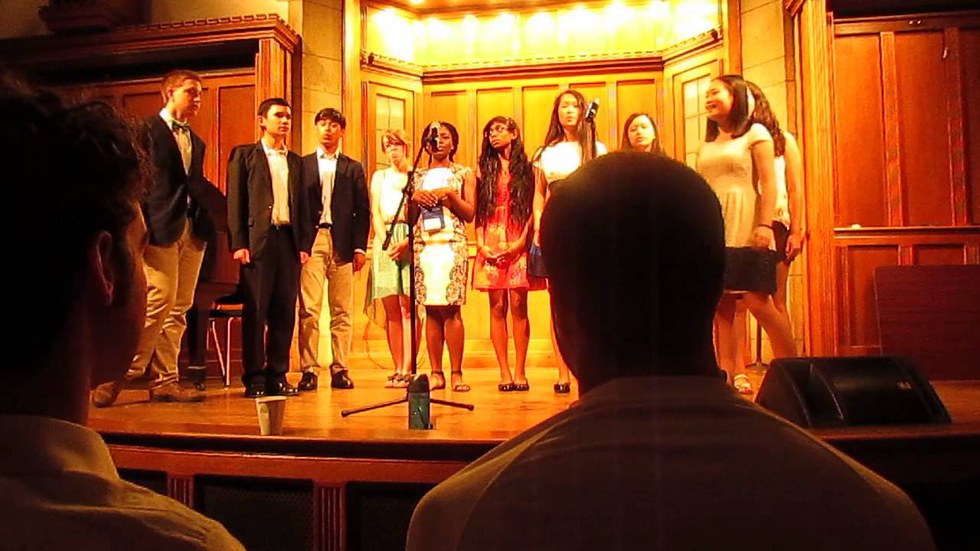 Simply being invited to attend Yale's Young Global Scholars Program is a huge testament to one's academic prowess, but it only takes a few days to realize that people in this program are talented in many, many ways in addition to academics. People can be heard jamming out on the pianos in the college common room during all hours of the day, and the environment exudes pure talent, but the talent show on the final night of the program provides a full view of the talent that the group has to offer. From martial artists to magicians, dancers to traditional Chinese instrumentalists, you name it and someone will probably be performing it. Make sure to get your autographs before the program is over, because you may as well see one of these people accepting a Grammy Award in the next five years.
10. The People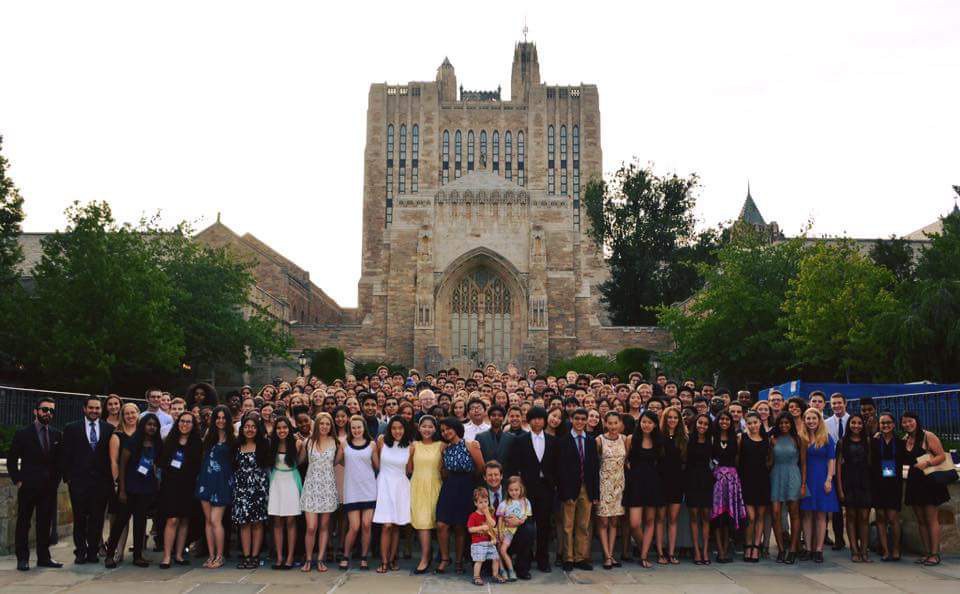 The people involved in this program, whether they are students or instructors, are some of the kindest, most interesting, genuine and intelligent people you will ever meet. You may enter the program surrounded by name-less faces who are young scholars alongside you, but in just two weeks those "name-less faces" will be some of your closest friends. The beauty of this program is the ability for students to work alongside and share a bond with some of the most ambitious, outstanding young minds of this generation who represent a community of youth from all over the world. The same people you just saw asking thought-provoking questions in a lecture are the same people that you will be laughing over dinner with; you may have just beaten the future Secretary of State in an intense game of ping-pong. There is so much to be learned just from talking to the incredible people in this program, and there is so much comfort that can be found in knowing that the future lies in the hands of the brilliant young people around you.